About GlobalPetrolPrices.com
Our data
We publish the most wide-ranging, reliable, and up-to-date information on retail energy prices around the world including motor fuel prices and electricity prices. For fuel prices, we track the national average prices in 150 countries, the regional prices in Australia, Brazil, Canada, Russia, and the U.S. and over 250 cities globally. The series are updated weekly. Our data base consists of over 100,000 data points spanning more than 10 years.
For electricity prices, we track the prices in the main cities and the national averages in about 100 countries. For each city and country, we calculate several data points for different levels of electricity consumption as prices per kWh vary with consumption. We have updated these series quarterly since 2017.
Data collection methods
Motor fuels
For each country, we use at least three independent sources including the Ministries of Energy, Transport, or Commerce; fuel price transparency mechanisms; local automobile associations; consumer advocacy groups; international fuel companies; local petroleum monopolies; multilateral organizations; and the local media. The data are checked against the three sources for consistency.
Electricity
We collect data from the current price offers of electricity companies and produce a national average that takes into account the market shares of those companies and the relative population of regions within the country. For each country, we investigate the structure of its electricity market and answer the following questions: Are prices set by a regulator or the market? What companies handle the distribution of energy and what companies sell electricity? How many companies serve the households and what are their market shares? What is the average household consumption of electricity according to national sources and the World Energy Council? Are prices determined on a regional basis or nationwide? What are the types of contracts available: fixed, variable, spot? What are the current price packages? Are there any taxes and fees that are not reported in the contracts but consumers actually pay? Answering these questions allows us to compute a national average price based on the specifics of each country.
Clients
Our products include data subscriptions, data feed, historical data sets, forecasts, and consulting reports. Our client list includes various companies such as Andurant Capital, Barclays, Babcock International, CAP Automotive, Descartes, Diageo, Dow Chemical, Eden Springs, Ferrero, Goldman Sachs, Heineken, McKinsey & Company, Lease Plan International, The Miles Consutancy, Morgan Stanley, Nissan, RBC Capital Markets, Tesla, TomTom, and Vitol amonth others.
Our data have been used in Bloomberg's quarterly review of
world gasoline prices
for several years. We have also provided data for the World Bank's Global Economic Prospects, to academics and individual researchers including at UC Berkely and the University of Maryland, and to government institutions such as the Chilean Library of Congress.
Team
Our team includes several analysts with graduate degrees in economics or finance and is headed by Neven Valev (
Google Scholar
,
LinkedIn
,
personal site
), a Ph.D. economist with over 15 years experience as professor of economics. Neven has published over 30 academic papers on international economics as well as numerous practitioner reports and media articles. Our team works as a research institute with the highest possible level of rigor adopted from academic research.
GlobalPetrolPrices.com in the media

Bloomberg
Why Africa's Top Oil Producer Is Low on Gasoline.

Reuters
Oil slump with uneven global impact.
The Wall Street Journal
In Geneva, SUVs grab the industry spotlight.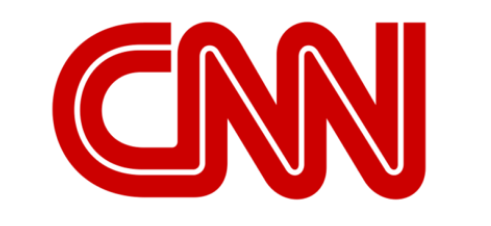 CNN
How much does gasoline cost in Latin America?
Forbes
Saudi Petrol Prices Are Still Among The World's Cheapest.
BlackRock
Dynamics of low oil prices.
CNBC
Where gasoline prices are going up as oil falls.
International Monetary Fund
Article IV consultation with Angola.
Investopedia
Why Gasoline Costs What It Does.